Apritaly CFDF Hotel Exhibition ended successfully in Kempinski in Chengdu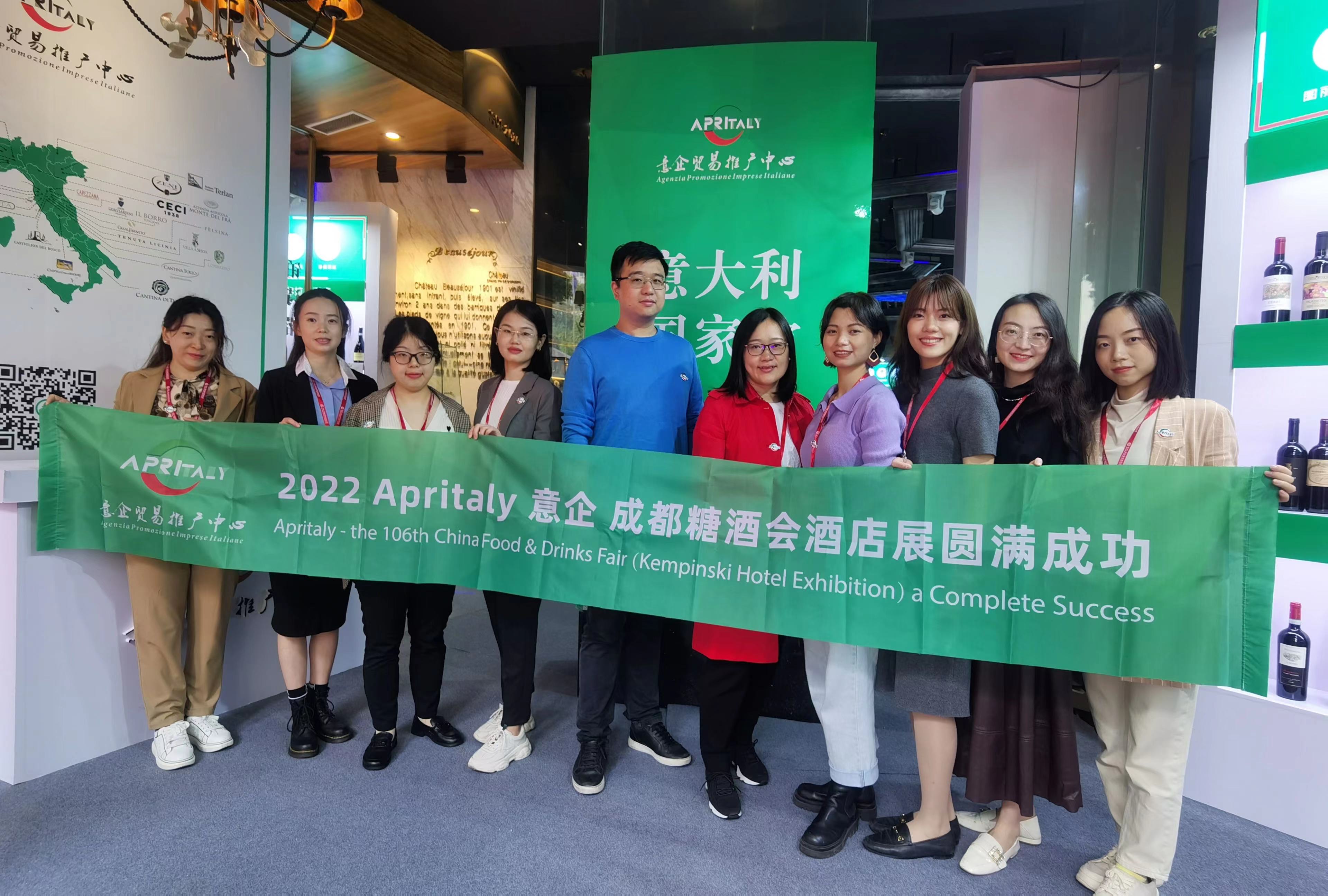 China Food and Drinks Fair(CFDF)is called "The First Event" by insiders. As the largest and most influential exhibition in China food and wine industry, it provides a fruitful platform connecting production and marketing for both international wine suppliers and local wine distributors and importers.
CFDF is usually held biannually, in spring and autumn. But in 2022 during this special period, the organizing committee had to postpone the exhibition for several times, after negotiation with various parties, they finally decided to merge and hold the 106th CFDF(Spring) and 107th CDFD (Autumn) in Chengdu on November from 10th to 13th.
Many exhibitors complained, it was the gloomiest CFDF ever. Due to the epidemic situation,the visitor flows were limited. Some exhibitors from Guangzhou, Beijing and northern China had to be isolated for several days when they arrived or got back. Given these constraints, it is not surprising that some of the exhibitors even didn't show up or left early .
Even so, Apritaly still went all out on this exhibition just try to grab any opportunity to show the great wines from our member wineries. All the wineries in the exhibition showed their own characteristics and selling points to the potential customers.